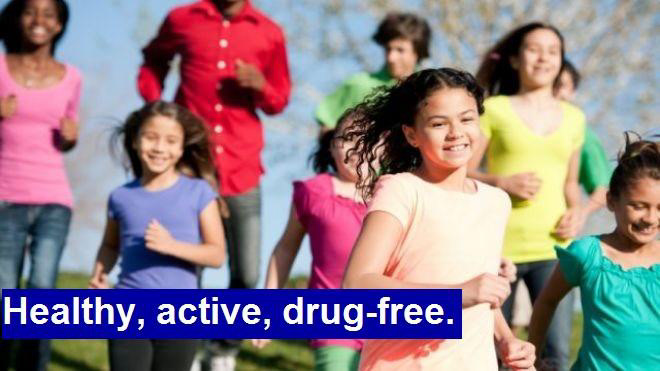 The SPORT Prevention Plus Wellness (PPW) initiative is an evidence- based program on the federal government's National Registry of Evidence- based Programs and Practices (NREPP). This program is ran by the Elijah Network and funded by the State Attorney's Fund for a Safer and Healthier Community/The Miami Foundation. 
SPORT PPW is the only prevention program designed to enhance fitness, health, and performance-enhancing behaviors like physical activity, sports participation, healthy eating, getting adequate sleep, and practicing stress control while avoiding alcohol, marijuana, and illicit drug use., all while providing naturally positive images that encourages personal goal setting to improve multiple wellness habits and a positive self-identity.  The program is delivered within a two-week timeframe.
The SPORT PPW Program was designed to help youth look and feel more active, fit and healthy by having them:
     - Identify wellness enhancing behaviors, along with drug use habits that interfere with reaching wellness behavior goals and positive self-images;
     - Become aware of positive images of youth engaged in wellness promoting behaviors, and desired images of themselves in the future
     - Make a commitment to set and monitor multiple goals to increase wellness promoting behaviors, while avoiding wellness harming substance use.
While attending our program students will engage in many diverse activities that all result in the prevention of the use of drugs and alcohol. We hold group discussions for the students to voice their opinions about drug and alcohol use and how it affects them. We invite speakers to come and discuss topics such as: fitness and nutrition, leading a healthy lifestyle, the advertisement of drugs and alcohol, and building a strong self-image. We inform the students about drugs, alcohol, and the dangers that surround them.
Wellness Resources for Parents and Youth
Physical Activity and Sports
Avoiding Alcohol, Tobacco and Drug Abuse
Physical Activity and Sports
Avoiding Alcohol, Tobacco and Drug Abuse